Facebook hack is one of the common things taking place these days. With millions of registered users, facebook users do face such circumstances, when their personal and official information is being attacked by hackers and scammers. So being a facebook user, one must be careful and try to avoid any silly mistake especially when using computer publically.
One of the common methods to hack facebook is to ask for personal information. This may include personal information such as asking for passwords, email id and answers to secret questions etc. This is mostly done by acquaintances.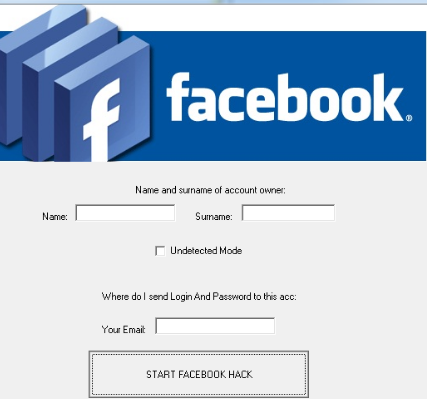 Another method used to hack facebook account, is freeze the targeted facebook account. Using only the email address of your targeted facebook account with multiple attempts to login by providing wrong information ultimately forces facebook to freeze that particular facebook account. By doing so, hackers halt even the original user to get access to their facebook account. This can lead to serious problems if the original user does not have access to computer or internet for many days of their account freeze. So, better not share email address when using public computers.
Another method of how to hack a facebook account is to attempt to have access to primary email address. A facebook hacker uses this method once the primary email address of the victim is already being accessed. By using this method, the hacker easily selects forgot password option and can retrieve the same account.
Nowadays, there are online facebook hacking walkthroughs and scamming tools available that make the
(como hackear facebook)
how to hack facebook as simple as 1, 2 and 3. These tools and software programs are easily accessible and the best part is they are available for free. So, it is highly recommended to all the sensible users of facebook and other social media websites is to be vigilant about the security of their account information and only login through secured computers and tablets.